Medication Adherence Research Center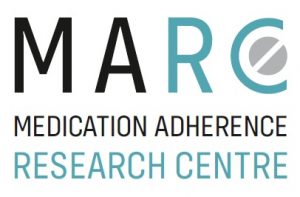 Medication Adherence Research Center (MARC) at the Department of Family Medicine has been created according to the Act No. 137/2020 of 23 December 2020 of the Rector of the Medical University of Lodz.
Scientists grouped in the Center, led by prof. Przemyslaw Kardas, have extensive and unique experience in research on the determinants of systematic treatment. They are among the world's leading specialists in this field. This is reflected in the large number of international research projects and the extensive list of scientific publications derived from these studies in which they played a key role.
The creation of this new research unit will allow for further intensification of the conducted research. The goals of the Center also include broadly understood educational and disseminating activities. The establishment of the Center, which is the only scientific institution of its kind in Central and Eastern Europe, will also contribute to strengthening the image of the Medical University of Lodz as a university characterized by exceptional innovation.
The latest remarkable achievements of the MARC team include:
Creation of an innovative European educational program on the management of polypharmacy and medication adherence in older people, available online for all those interested (skills4adherecnce.eu); the program is now widely used, among others by Polish and foreign students and healthcare professionals
Preparation and publication of pioneering analyzes of the nationwide database of e-prescriptions allowing for an objective assessment of compliance with therapeutic recommendations by all Polish citizens
Initiating on the global forum of activities aimed at introducing standardization of the use of Big Data to assess medication adherence
Election of prof. Przemysław Kardas, the formal representative of Poland, a member of the Managing Committee and vice-chairman of the Working Group 3 'Sustainable implementation of adherence enhancing technologies' of the European scientific partnership ENABLE Cost Action 'European Network to Advance Best practices & technoLogy on medication adherencE'
Taking by prof. Przemysław Kardas the position of the Guest Editor of the Special Issue "Medication Adherence Assessed with Real-World Data: New Opportunities Provided by Big Data" of the prestigious journal "Pharmaceutics"
Latest publications of the MARC team:
Kardas P, Boven JFM, Pinnock H, Menditto E, Wettermark B, Tsiligianni I, Ágh T, ENABLE collaborators. Disparities in European healthcare system approaches to maintaining continuity of medication for non-communicable diseases during the COVID-19 outbreak. Lancet Reg Health Eur, 2021; 4: 100099. link>>

Kardas P, Urbański F, Lichwierowicz A, Chudzyńska E, Kardas G, Czech M. Prevalence and Age Structure of Polypharmacy in Poland: Results of the Analysis of the National Real-World Database of 38 Million Citizens. Front. Pharmacol. 2011;12:655364. link>>

Kardas P, Urbański F, Lichwierowicz A, Chudzyńska E, Czech M, Makowska K and Kardas G.  The Prevalence of Selected Potential Drug-Drug Interactions of Analgesic Drugs and Possible Methods of Preventing Them: Lessons Learned From the Analysis of the Real-World National Database of 38 Million Citizens of Poland. Front. Pharmacol. 2021;11:607852. doi: 10.3389/fphar.2020.607852

Kardas P, Cieszyński J, Czech M, Banaś I, Lewek P. Primary nonadherence to medication and its drivers in Poland: findings from the electronic prescription pilot analysis. Pol Arch Intern Med. 2020 Jan 31;130(1):8-16. doi: 10.20452/pamw.14994.

Kardas P, Aguilar-Palacio I, Almada M, Cahir C, Costa E, Giardini A, Malo S, Massot Mesquida M, Menditto E, Midão L, Parra-Calderón CL, Pepiol Salom E, Vrijens B. The Need to Develop Standard Measures of Patient Adherence for Big Data: Viewpoint. J Med Internet Res. 2020 Aug 27;22(8):e18150. doi: 10.2196/18150.

Kardas P, Dąbrowa M, Witkowski K. Adherence to treatment in paediatric patients – results of the nationwide survey in Poland. BMC Pediatr. 2021 Jan 6;21(1):16. doi: 10.1186/s12887-020-02477-z.

Kardas G, Panek M, Kuna P, Cieszyński J, Kardas P. Primary Non-Adherence to Antihistamines-Conclusions From E-Prescription Pilot Data in Poland. Front Pharmacol. 2020 May 21;11:783. doi: 10.3389/fphar.2020.00783.

Kardas G, Panek M, Kuna P, Kardas P. Primary non-adherence to inhaled medications measured with e-prescription data from Poland. Clin Transl Allergy. 2020 Oct 7;10:39. doi: 10.1186/s13601-020-00346-7.

Kurczewska-Michalak M, Kardas P, Czajkowski M. Patients' Preferences and Willingness to Pay for Solid Forms of Oral Medications-Results of the Discrete Choice Experiment in Polish Outpatients. Pharmaceutics. 2020 Mar 6;12(3):236. doi: 10.3390/pharmaceutics12030236.

Maffoni M, Traversoni S, Costa E, Midão L, Kardas P, Kurczewska-Michalak M, Giardini A. Medication adherence in the older adults with chronic multimorbidity: a systematic review of qualitative studies on patient's experience. Eur Geriatr Med. 2020 Jun;11(3):369-381. doi: 10.1007/s41999-020-00313-2.

Menditto E, Orlando V, De Rosa G, Minghetti P, Musazzi UM, Cahir C, Kurczewska-Michalak M, Kardas P, Costa E, Sousa Lobo JM, Almeida IF. Patient Centric Pharmaceutical Drug Product Design-The Impact on Medication Adherence. Pharmaceutics. 2020 Jan 3;12(1):44. doi: 10.3390/pharmaceutics12010044.

Granata N, Traversoni S, Kardas P, Kurczewska-Michalak M, Costa E, Midão L, Giardini A. Methodological features of quantitative studies on medication adherence in older patients with chronic morbidity: A systematic review. Patient Educ Couns. 2020 Oct;103(10):2132-2141. doi: 10.1016/j.pec.2020.04.006.